Election of President of Kyrgyzstan scheduled for November 19, 2017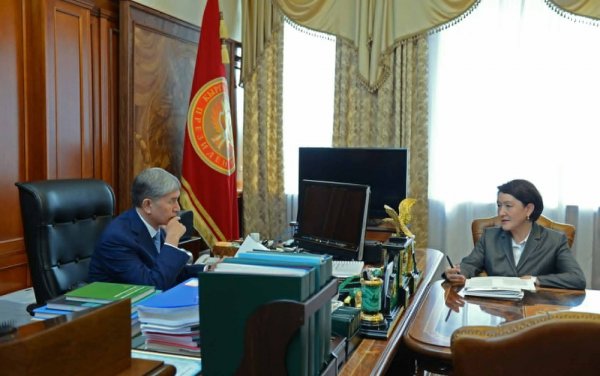 The President of Kyrgyzstan Almazbek Atambayev during a meeting with the Chairperson of the Central Commission for Elections and Referenda Nurzhan Shayldabekova instructed her to ensure fair elections of a new head of state. Information Policy Department of the Presidential Administration reported.
According to it, based on the analysis of the previous elections and voting, CEC, according to Nurzhan Shayldabekova, takes all measures to eliminate shortcomings and improve work on organizing the electoral processes.
The Head of State stressed special importance of the election of a new president of the country, which, in accordance with the constitutional law, will be held on November 19, 2017.
Only free and fair elections provide legitimacy of power and ensure stability in the country.

Almazbek Atambayev
«It is necessary to eliminate all the shortcomings and omissions in the work and ensure a fully transparent and fair election of a new head of state in remaining nine months before the election," the President said.
http://24.kg/english/45167_Election_ofPresident_ofKyrgyzstan_scheduled_for_November_19_2017/