Almazbek Atambayev: Biometric passports to ensure transparency of elections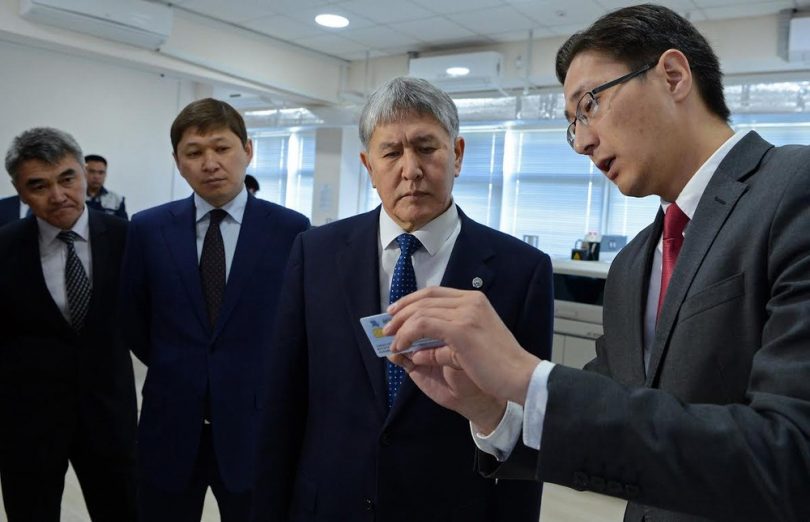 «The beginning of the transition of Kyrgyzstan to biometric electronic passports is a landmark event that is of great importance for the creation of a digital society in the country," the President Almazbek Atambayev said at a meeting with the Prime Minister Sooronbay Zheenbekov and the head of his staff Sapar Isakov.
The President noted that this would allow achieving qualitatively new results in the work on ensuring security and transparency in the fight against corruption, in holding fair and transparent elections.
The electronic biometric passport of a citizen of the Kyrgyz Republic is an identification document of a new type and corresponds to international standards. This is the first electronic passport in the Central Asian region that meets the requirements of the International Civil Aviation Organization (ICAO) and has adequate protection against forgery.
As the head of the Cabinet Sooronbay Jeenbekov noted, the introduction of biometric passports is one of the basic conditions for the creation of an electronic government and the country's entry into the digital future through the implementation of Taza Koom project.
With the help of a biometric passport, citizens will have enhanced access to quality electronic services, to all state and municipal services without the need to get certificates in paper format.

Sooronbay Jeenbekov
Sooronbay Jeenbekov added that Kyrgyz citizens will be able to get a biometric electronic passport free of charge from May 1 to December 31, 2017.
«The time for obtaining a new passport is reduced by half — up to 14 days from the date of application," the head of the Cabinet stressed.
https://24.kg/english/50783_Almazbek_Atambayev_Biometric_passports_to_ensure_transparency_of_elections/