Election campaign of candidates for deputies to local councils to start on November 11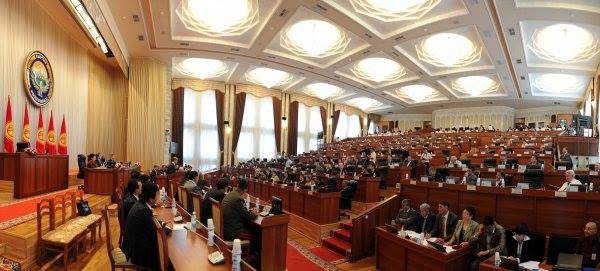 The election campaign of candidates for deputies of local councils will start on November 11. The Central Election Commission of Kyrgyzstan reported.
Member of the Central Election Commission Abdyzhapar Bekmatov said that only the political parties have the right to nominate candidates for city and town councils, and for rural councils – only parties and self-nominated candidates. Candidates may be the members of the local community at the age above 21 and they should run for municipal councils 40 days before the elections, that is, until October 31, to rural councils – 30 days before the elections, i.e. until November 11.
As of yesterday, two parties – Onuguu-Progress and the Green Party of Kyrgyzstan have registered their authorized representatives.
Abdyzhapar Bekmatov recalled that since the nomination of candidates an election fund, the minimum size of which is 20,000 soms for the candidates of the parties to the town councils and 50,000 – for the party candidates in the cities of Osh and Bishkek, is created.
According to another commission member Gulnara Dzhurabayeva, the CEC is ready to hold two campaigns on the same day – the local elections and the referendum on amending the Constitution. As for the plebiscite, whole country will be a single election district, and citizens will be able to vote at the place of actual residence, not at a place of registration.
The election campaign in the cities and towns is carried out a month before the elections, respectively, it will start on November 11. And to the rural councils- 20 days before the election, that is, from November 21.
http://www.eng.24.kg/election2011/182462-news24.html