Journalists from 35 foreign media to cover voting process in Kyrgyzstan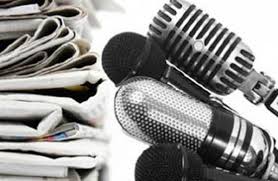 The Central Election Commission accredited 35 foreign media and 67 foreign correspondents to cover the presidential elections in Kyrgyzstan.
Seven foreign television channels, seven radio stations, five printed and fifteen Internet publications have been reportedly accredited.
There are such large corporations as BBC, VGTRK, Al Jazeera among the TV channels and radio, among the printed media — The Economist, among Internet media — Reuters, ITAR-TASS, RIA Novosti.
Earlier, the CEC informed that 765 observers from 57 countries will observe the elections in Kyrgyzstan.
The presidential elections will be held on October 15.