CIS Election Observation Mission starts working in Kyrgyzstan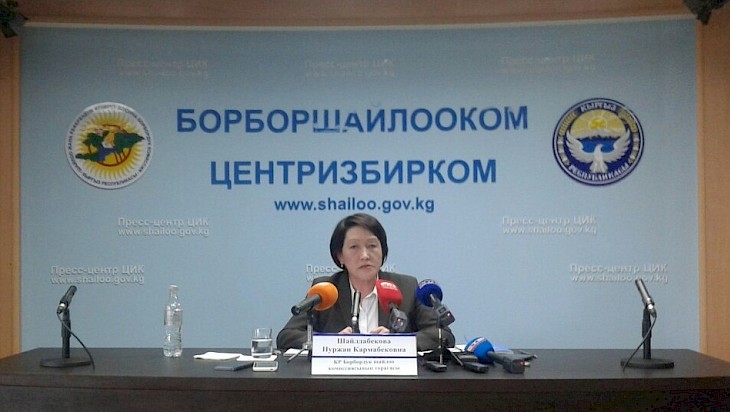 Chairwoman of the Central Election Commission of Kyrgyzstan Nurzhan Shaildabekova met with representatives of the Mission of the Executive Committee of the Commonwealth of Independent States.
The sides discussed the preparation of the CEC of Kyrgyzstan for the forthcoming elections and questions on the organization of the work of the Headquarters of the CIS Election Observation Mission to the presidential elections in Kyrgyzstan, scheduled for October 15, 2017.
Victor Guminsky, Deputy Chairman of the CIS Executive Committee thanked the Central Election Commission of the Kyrgyz Republic for the invitation and said that the main position of the CIS Mission is neutral observation of elections in full compliance with the current legislation and election procedures of the Kyrgyz Republic. He also said that the CIS mission will necessarily share its experience and advice in organizing elections.
The CIS mission will be headed by Sergei Lebedev, the chairman of the CIS Council of the CIS. His arrival is expected closer to the Election Day. In total, about 200 international observers will monitor the elections from the CIS Mission.
Shaildabekova said that the CEC will render the maximum assistance to the CIS Mission in monitoring elections in Kyrgyzstan.
http://kabar.kg/eng/news/cis-election-observation-mission-starts-work-in-kyrgyzstan/