New Bishkek Mayor elected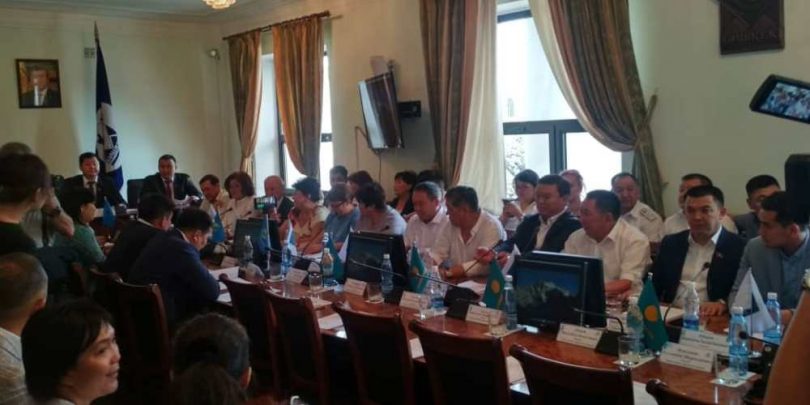 Deputies of the Bishkek city council elected Aziz Surakmatov to the post of Mayor of Bishkek city at its18th session.
43 deputies voted for Surakmatov, 1 voted against all.
Surakmatov was nominated by a coalition of the majority of the Bishkek city council, which includes four factions out of five: SDPK, Onuguu Progress, Mekenim Kyrgyzstan and Kyrgyzstan.
The opposition faction Respublika Ata-Jurt and the pime minister of the country also have the right to nominate candidates.
While the deputies were electing the mayor, activists of the country gathered for a protest meeting outside of the Mayor's Office.
http://kabar.kg/eng/news/new-bishkek-mayor-elected/