President of Kyrgyzstan supports proposal to dissolve Parliament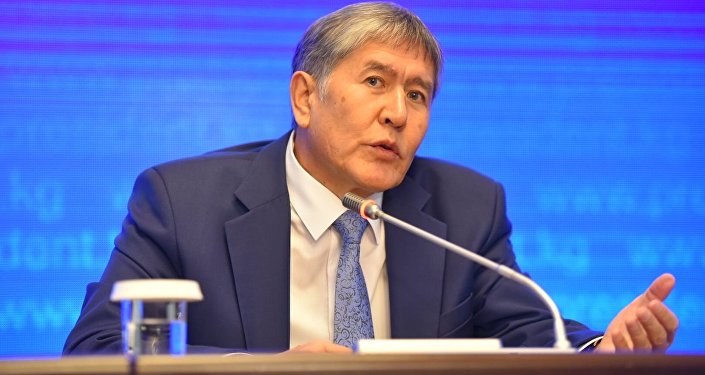 President of Kyrgyzstan Almazbek Atambayev supports the proposal of the leader of Onugu-Progress Bakyt Torobayev on the dissolution of the Parliament. He said this today during the presentation of the state awards.
Recall, at a meeting of the Parliament on March 1, Torobayev wondered if the Parliament was able to solve the problems. «If we can not do anything, we must dissolve the Parliament and announce new elections,» the people's deputy said.
He said this, supporting his friend marauder, but I support his proposal.

Almazbek Atambayev
"Dear deputies, as they say, a dog does not eat dog. Maybe, in fact, you will support Torobayev and dismiss? Otherwise, respecting the law and thinking about the future of the country, work for the sake of the people. Have fear of God! If you do not need truth, then this truth is needed by the people. If you do not need stability and calm, people need it! "Almazbek Atambayev said.
http://24.kg/english/46625_President_of_Kyrgyzstan_supports_proposal_to_dissolve_Parliament/