Parliament of Kyrgyzstan approves composition and structure of government (photo)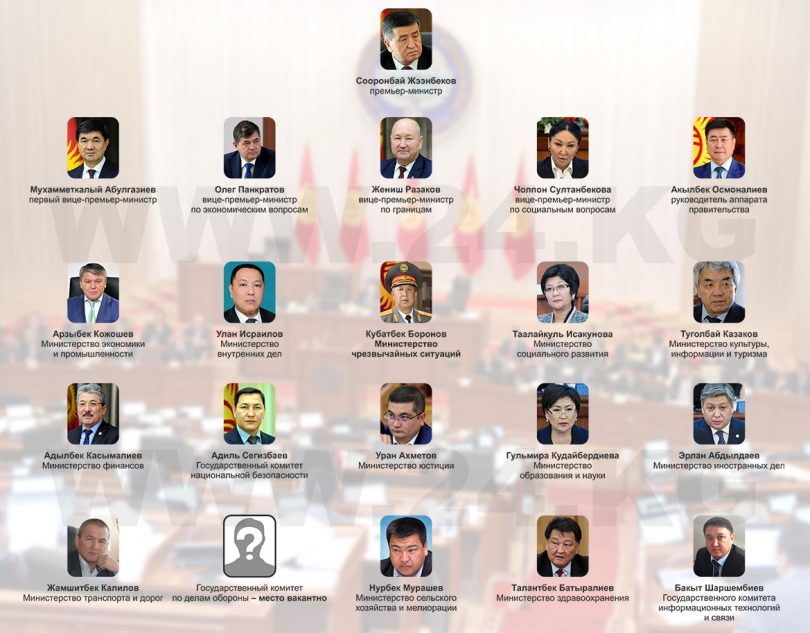 Parliament of Kyrgyzstan approved the composition, structure and program of the government the day before.
Before the vote, members of Respublika – Ata Jurt faction asked for 15-minute break. After that, faction leader Omurbek Babanov said that the Cabinet was supported in advance. "In the end of the year, the government must submit a full report, and then we will decide to provide you trust or not," he said, referring to the Acting Prime Minister Sooronbay Jeenbekov.
At least 106 deputies voted for the program of the Cabinet, 8- against it. At least 112 deputies voted for structure of the Cabinet, 4- against. For the government composition – 112 deputies, against- 4.
The Acting Prime Minister Sooronbay Jeenbekov promised that the government would make every effort to achieve the set goals.
The Cabinet was formed after the collapse of the previous coalition of the parliamentary majority.