No one in Kyrgyzstan knows where original Constitution is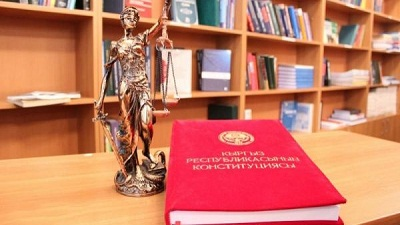 No one in Kyrgyzstan knows where the original of the Constitution is. This was announced at a session of the Parliament.
The Minister of Justice Jyldyz Mambetalieva noted that the original of the Constitution should be in the Presidential Administration of the Kyrgyz Republic.
However, the president's authorized representative in the Parliament Moldakun Abdyldaev said that it is not known where the original is – in which administration, by what official. Office of the President was looking for it, but did not find the document.
Deputy Natalia Nikitenko (Ata Meken) proposed to create a commission and to investigate the situation. "How can we make changes to the Constitution, if we do not know where its original is?" she asked.
She was supported by Aida Salyanova (Ata Meken). "Two official representatives stated that they do not have an original. We should find it before making changes. Otherwise, it is unclear where we make corrections," she noted.
The Head of Committee on Constitutional Legislation, State Structure, Judicial, Legal Issues and Regulations of Parliament Asel Koduranova (SDPK) in response retorted that exactly Aida Salyanova had to wonder in 2010 why the Ministry of Justice received a copy, not the original.