Zheenbekov said when he intends to leave the post of prime minister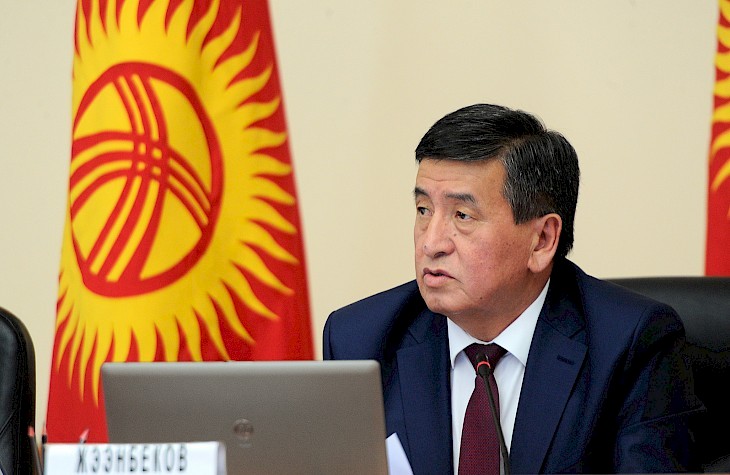 The presidential candidate from the SDPK party, acting Prime Minister Sooronbai Zheenbekov today passed the Kyrgyz language exam, which is one of the main requirements for participation in the forthcoming presidential elections.
Journalists asked when the prime minister intends to leave the post of head of government. Zheenbekov promised that he would step down as head of the Cabinet. But he did not mention the exact date.
The prime minister noted that this will happen after he is registered as a presidential candidate.
The presidential elections in Kyrgyzstan will be held on October 15.
http://kabar.kg/eng/news/zheenbekov-said-when-he-intends-to-leave-the-post-of-prime-minister/